INTEGRATED FIDUCIARY SERVICES, INC.
An Arizona Licensed Professional Fiduciary Company
About Us
Integrated Fiduciary Services, Inc. has been serving the Phoenix metropolitan area since 2002. We are licensed and bonded and adhere to the Arizona Fiduciaries Association's code of ethics and the probate laws of the state of Arizona.
Integrated Fiduciary Services' multi-disciplinary team is here to ensure that each client's needs are addressed in a timely matter and crisis situations are attended to immediately. We provide a continuum of care for the aging, disabled and at-risk populations and can meet the needs of an individual no matter what level of assistance is required.
Philosophy
It is our belief that everyone has the absolute right to live with dignity, freedom, and self-determination. The physical and emotional well-being of every client is our highest priority. Integrated Fiduciary Services strives to preserve these rights to the greatest extent possible. We work to create a caring and respectful relationship with our clients and their families. Our goal is to provide the least restrictive level of care possible while keeping the well-being and safety of each individual the priority.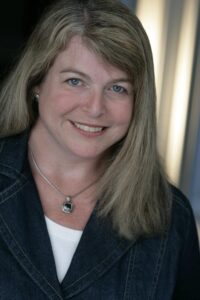 President and Principal Fiduciary of Integrated Fiduciary Services Elizabeth Crosby, is a licensed Professional Fiduciary. She holds a Master's degree in Social Work, a LCSW certification from the Arizona Board of Behavioral Health, and a fiduciary license through the Arizona Supreme Court. She has worked in the geriatric field since 1993 and has extensive experience in guardianship, conservatorship, probate and elder care matters.
She is a member of the the Arizona Fiduciaries Association, the National Guardianship Association and the Aging Lifecare Association.
Business Fiduciary License # 20607
Individual License # 20390
Mailing Address
Integrated Fiduciary Services, Inc.
PO Box 791
GIlbert, AZ 85299